A different workplace where people with different disabilities and their instructors work together with: Lunch Restaurant, Catering, Bakery, Conferences, Laundry and Café Hitom.
At Glasade Gången people with different difficulties have meaningful work tasks, where everyone feel that they are needed and do an important work.
A meaningful work is important to everyone´s development and contribute to self-assurance and increased life quality.
We also, of course, want to provide our guests with good food and service.
Manager and restaurant manager
Cecilia Kronberg-Book
Telephone: 08-508 23 401
E-mail: cecilia.kronberg@stockholm.se
Manager
Ulla Söderberg
Telephone: 08-508 23 400
E-mail: ulla.soderberg@stockholm.se
Contact the restaurant/café/conference
Restaurant Glasade Gången: 08-50823435
Café Hitom telephone: 08-508 23422
Conference telephone: 08-50823405
E-mail: glasadegangen@stockholm.se
Glasade Gången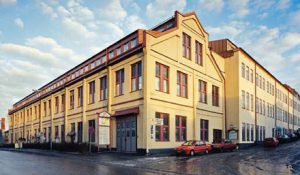 Underground 14 to Fruängen stop
Telefonplan.
Adress:
Tellusborgsvägen 71/
Radiusbacken 7
126 28 Hägersten
Café Hitom

Underground 14 to Fruängen stop
Telefonplan.
Adress:
Klaviaturgatan 11
126 28 Hägersten